Life Saving Rules
---
A common set of Life Saving Rules establishes a consistent approach in the prevention of serious injuries and fatalities, which enables the standardization of a common safety orientation to reduce redundancy.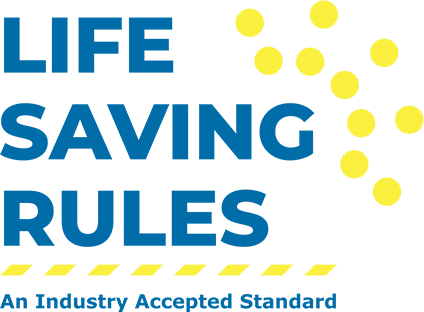 Microlearnings
Energy Safety Canada has developed 10 short video clips called microlearnings: one for each of the Life Saving Rules (LSRs). These microlearnings are intended to reinforce the LSRs, remind workers of their importance, and prompt critical thinking about how they can be applied on the work site.
Microlearnings provide bite-sized information that makes learning easier. Each microlearning reinforces knowledge and highlights important details to remember. They can be used as part of a toolbox talk or safety meeting.
About The Program
The success of Life Saving Rules in any company is a function of a strong commitment to the thorough implementation of Life Saving Rules. Companies that implement the Life Saving Rules Program become part of a broader community of practice in the prevention of serious injuries and fatalities.
The new rules are clear and concise and have the potential to save lives and reduce inefficiencies
The new rules align with our shared goal of zero injuries and zero incidents
The Safety Standards Council, a key component of Energy Safety Canada's governance mandate, was established with executive representation from companies of varying sizes across industry sectors
The Safety Standards Council has agreed to collaborate to set standards and support their adoption, creating a critical mass to lead the way for industry
If your company is committed at senior leadership levels to Life Saving Rules, please email Safety@EnergySafetyCanada.com to gain access to the high resolution rule icons.
The Life Saving Rules Program is based on a set of guiding principles:
Standardization: companies agree to adopt and not alter the rule's logos or descriptions
Support: companies will support workers and supervisors in the adoption, use and on-going management of the rules
Accountability: companies acknowledge that any breach of the rule is unacceptable and will investigate infractions and take appropriate action when rules are violated
Continuous Improvement: companies will monitor, report and evaluate their programs for improvement in safety performance
Shared Learning: companies will report, share lessons learned and best practices through Energy Safety Canada
10 life saving rules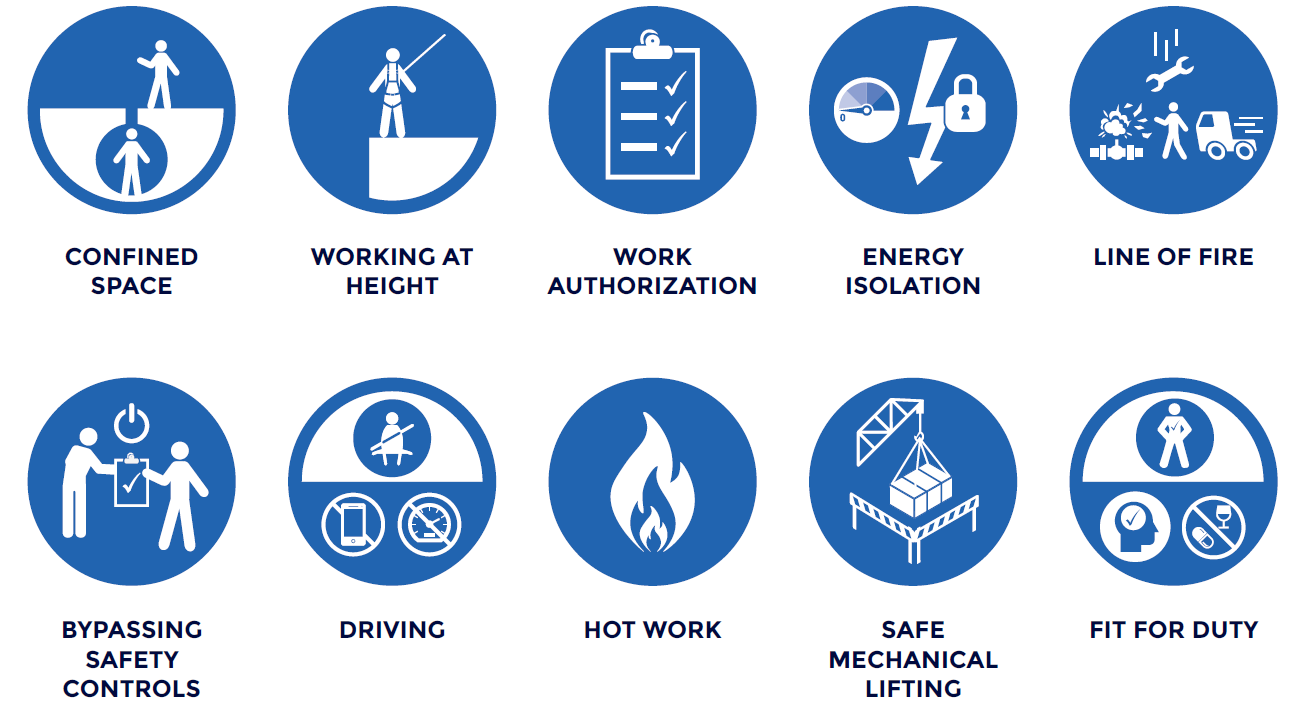 Tools and Materials
Life Saving Rules Store
Energy Safety Canada has partnered with Devco Consulting Ltd. to provide a third-party store to purchase resources for Life Saving Rules.
The store can be accessed here.
Items available include:
Banners
Decals
Magnets
Posters
Tent Cards
Promotional Merchandise
Signs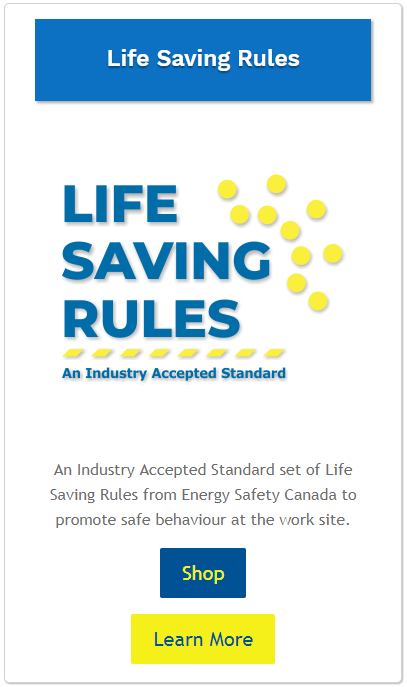 Industry accepted standard
These 10 Life Saving Rules form the first Industry Accepted Standard from Energy Safety Canada.
The following companies have endorsed the Industry Accepted Standard on Life Saving Rules:
Birchcliff Energy Ltd.
Cenovus Energy Inc.
EnCana Corp.
Imperial Oil Ltd.
SAExploration (Canada) Ltd.
Suncor Energy Inc.
Canadian Natural Resources Ltd.
Clean Harbors Inc.
Ensign Energy Services Inc.
Precision Drilling Corp.
Schlumberger Ltd.
Weatherford Canada Ltd.
Data Driven Decision Making
Energy Safety Canada's Life Saving Rules are backed by research and based on the greatest potential for serious injury or fatality. Based on the Workers' Compensation Board (WCB) codes for the oil and gas industry, more than 300 fatalities occurred between 2001 and 2020. Despite more recent industry efforts, improvements in the prevention of health and safety incidents have not translated to the elimination of serious injuries and fatalities. In the past 20 years, there has been an average of 17 fatalities per year in Canada's oil and gas industry. More than 80% of these tragic events could have been prevented if Energy Safety Canada's Life Saving Rules were implemented across industry.
Acknowledgement
Energy Safety Canada acknowledges the support, information and guidance from the International Association of Oil and Gas Producers (IOGP) and the Safety Standards Council companies and their representatives.
---