Psychological Health and Safety Resource Centre
---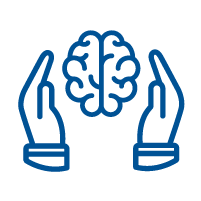 mental health
Energy Safety Canada has collected helpful resources to assist employers and their individuals to promote workplace mental health. The concept of workplace psychological health and safety (PHS) refers to policies, processes, and other resources that serve to create education and awareness on the psychological health of individuals in the workplace.
---
A psychologically healthy and safe workplace is defined as "a workplace that promotes workers' psychological well-being and actively works to prevent harm to worker psychological health, including in negligent, reckless or intentional ways". *
*The CSA Group's national standard, Psychological Health and Safety in the Workplace, outlines best practices for employers to assess elements in their workplace that may impact the psychological health and safety of workers.
Get an introduction to the national standard in this 30-second video.
---
Links to other websites
These links are being provided as a convenience and for informational purposes only, by clicking on the link you will be leaving the Energy Safety Canada website.
---